Each year millions of people kick around the idea of adding a pool to their home. Sure, it's a big decision and certainly one that you shouldn't dive in to without doing your research or stopping in and talking to us. After mulling it over, many people give up on the idea only to have it come right back when the snow melts and the temperatures get a bit too warm. By the time they decide they want to go through with it the ground has already frozen, forcing them to go through the entire process again next year.
There are many benefits that come along with the addition of a pool to your home. Let's go over a few!
Getting in shape
Each year millions of people make the same resolution "this is going to be the year that I get in shape!" So what do they do? Typically they go out, buy a pair of running shoes, a gym membership (which ends up becoming nothing more than a "charm" on their key ring, and the latest AS SEEN ON TV DVD workout. What they don't realize is that pools are the PERFECT place to exercise and they'll feel refreshed when it's done! While we have nothing against traditional methods of exercise i.e. running and lifting weights, we just know (and likely you do to) how hard those are on your body. Have achy knees after a run? Replace your running with laps in the pool and you'll get a full body workout minus the stress on your joints!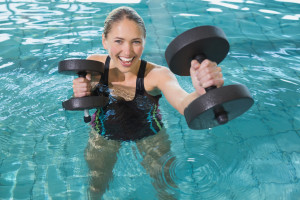 Adding Value to Your Home
If you're ever in the market to sell your home, you'll be happy that you added that pool. For starters, pools make a home much more attractive to young families. The parents have already gone through multiple summers of their kids "not having anything to do" and will likely hear angels sing when they see your home has a pool. Not only does it add the "IT" factor to your home, it can be seen in its appraisal value. Homes with an in ground pool typically sell for 8-10% more than they would without.
Kids and adults will love it
No longer will the kids have the excuse that they have nothing to do in the summer! Adults, you won't be able to use that excuse either! Now you're kids can have that pool party they always wanted and you won't have to drop them off or pick them up across town. Plus, you can keep a closer eye on them and know things are "OK". And, you can throw pool parties for you and your friends now too and make your place the hot spot in the summer!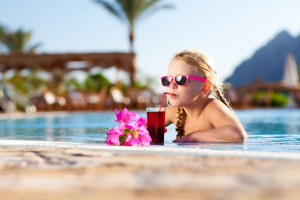 Next steps are easy – come and visit us and we can help with the process! Give us a call or stop on in!