It's the time of year all parents fear and children dream about! Summer; the days of hearing "I'm bored" constantly despite having plenty of things they COULD be doing in the backyard! We don't know why kids get bored despite the toys and games they have or the pool they could swim in. It's just what summer is all about for them. So, here are 10 great ideas we found to get the kids to stop bothering you and making dents on the couch inside.
Water Balloon Pinatas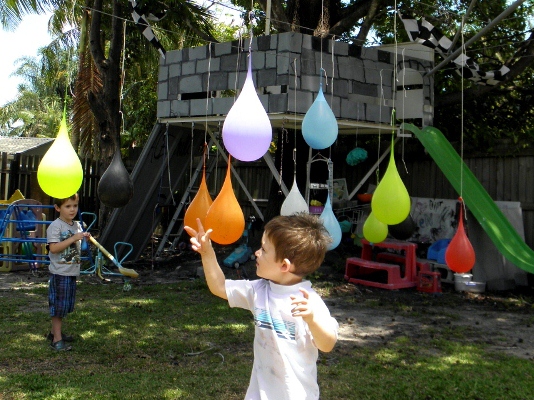 You are probably shaking your head in disbelief that you didn't think of this. Easy, simple and fun. Just keep an eye out for that kid who likes to swing at everything BUT the water balloons.
Angry Birds: The Real Version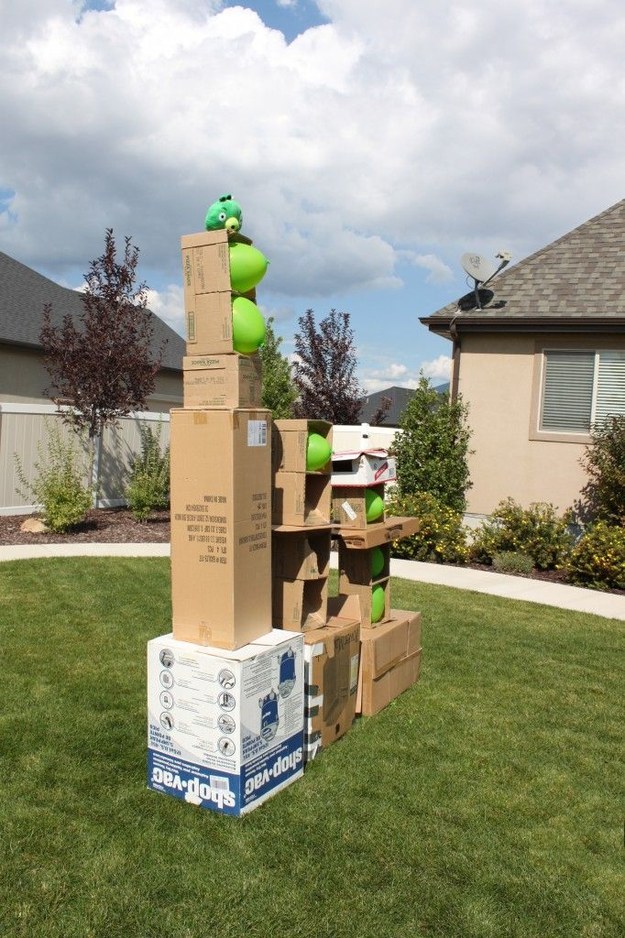 All those cardboard boxes you haven't gotten rid of…now's your chance to re-use them, put them up in the backyard and get kids excited about a video game that's real life!
Drive-In Movie Night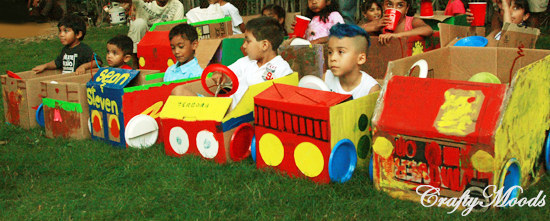 Let's stick with the cardboard boxes and get the neighborhood kids to come and paint them as their own roadsters and have a drive-in Movie night in your backyard! Of course, you'll need to figure out projecting the movie onto something…but that's easy!
The Sunken Trampoline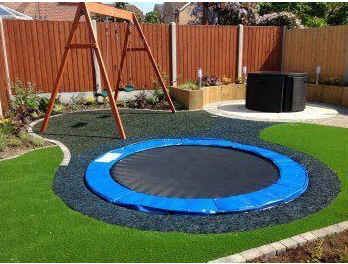 We are seeing these a lot more in folks' backyard and they are safer!
 Sprinkler Fun!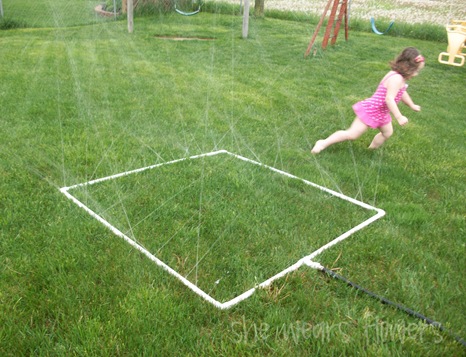 This one will take a bit of "handiness" but it's pretty simple with a few simple tools! Here's directions on how to make a homemade sprinkler for the backyard!
Lawn Twister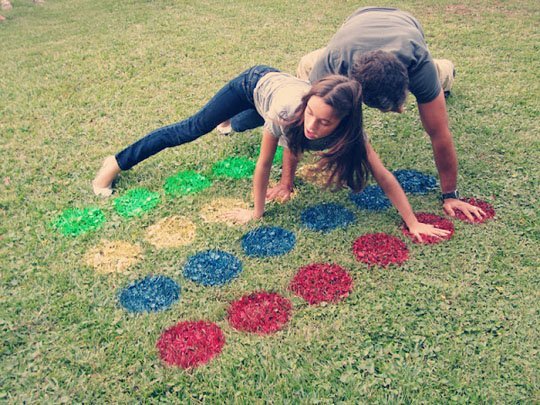 Not just for kids…could be the whole family or for your next Backyard BBQ! Just need some yard paint or even spray paint will work!
There's plenty of ideas! Do you have any you want to share? Comment here or on our Facebook page!