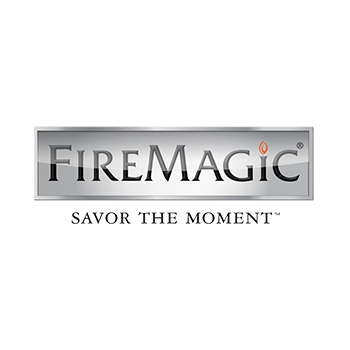 From the moment you light a Fire Magic Premium Grill, you know you're on to something special. Under the gleaming hood is a finely crafted, serious cooking machine designed to ignite your outdoor cooking experience. These all stainless steel beauties boast ultra-durable cast stainless steel burners, cooking grids of stainless steel and the highest BTUs to ensure the most juicy, flavorful grilled foods imaginable.
The most discerning grill enthusiasts find that Fire Magic is not just a grill, it's a tradition – a tradition of inviting friends and family to celebrate birthdays, holidays, anniversaries, graduations and simple, casual get-togethers on a warm summer day. Unwind on a lazy afternoon at the end of a hectic week and enjoy a leisurely meal of grilled meats and vegetables with guests. Savor the sunset with a thick steak and a glass of cabernet or a juicy burger with grilled onions and a refreshing soda.
Food has always been an integral part of our celebrations. At Swimrite Pools & Spas we understand just how important good food is and how the right preparation makes all the difference. With Fire Magic's 5 Ways to Cook, you can grill, rotisserie cook, infrared sear, smoke and even charcoal grill with no mess.
Born a barbecue grill in 1937, the Fire Magic line is engineered and manufactured right here in the USA. Fire Magic Premium Grills and accessories have combined remarkable craftsmanship and state-of-the-art technology to set the industry standard for 75 years.
Ignite your outdoor cooking experience, invite friends and family to celebrate, and let Fire Magic inspire you to create new family traditions.