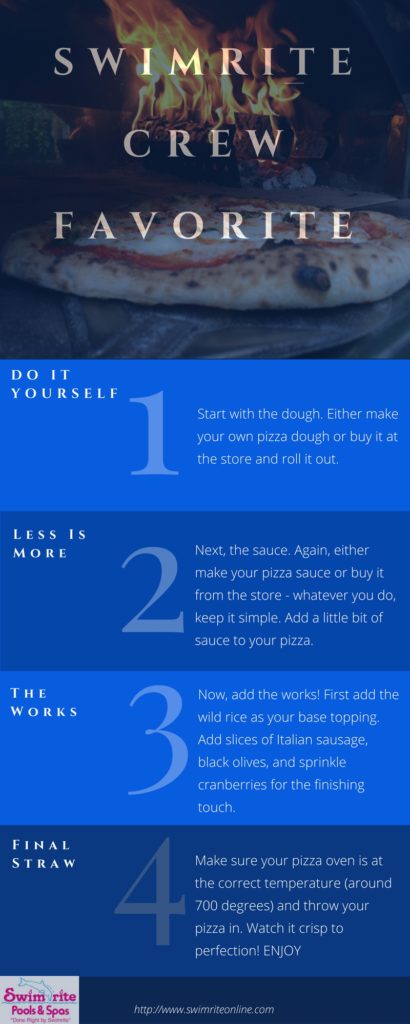 What is your favorite type of pizza?
I'm sure your preferred type comes to mind, but we are here to spice things up a bit! The crew at Swimrite has been testing out several different types of pizza this summer on our Fontana Wood-Fired Pizza Oven. From "plain jane" pizzas like cheese or pepperoni, to more complex pizzas like supreme, Hawaiian, and bbq chicken. The classics taste excellent with the wood fired taste. But how about a completely random kind?
We made pizza dough by hand and got some very interesting toppings…which is a crew favorite right now! We added just a little bit of pizza sauce to top the dough and added wild rice as a base topping. On top of that we added slices of spicy italian sausage, black olives, and cranberries!
My mouth is watering just thinking about it (or because it's lunch time) either way, NUM! By far one of the best pizzas we have made in the pizza oven. Make this a fun activity for your friends and family. Who can beat this time efficient, flavor intensifying, and energy saving Fontana Wood-Fired Pizza Oven?