Water and Technology Don't Mix
Our world is so dependent on technology these days, we are constantly on the go and wanting instant gratification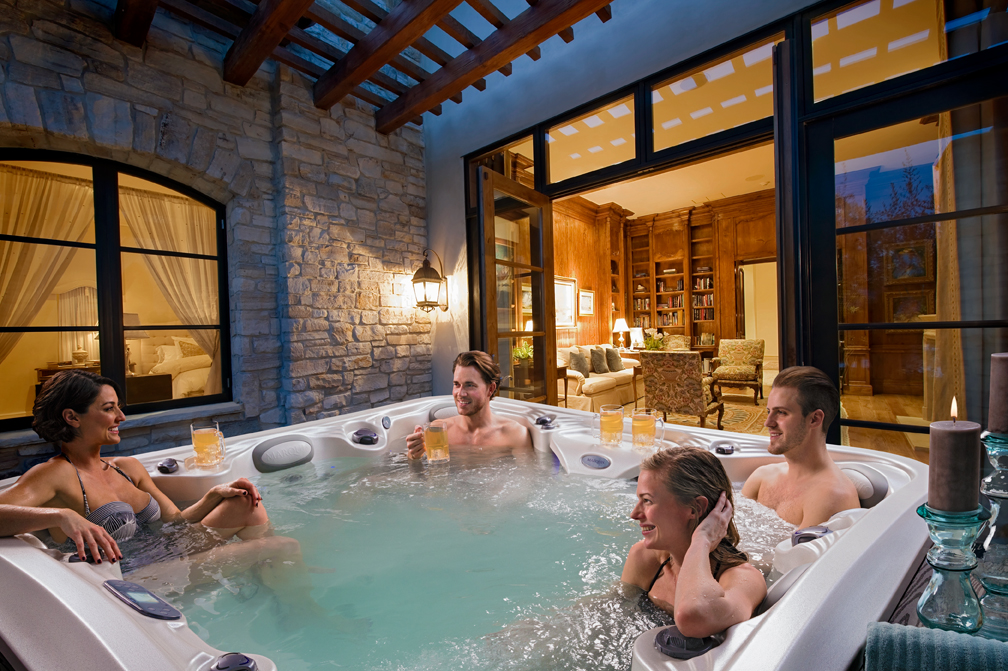 . What even is family time? Let's face it, it usually consists of everyone sitting around the television or dinner table all while on tablets or smartphones. That's where Swimrite comes in. We strive to provide products that bring families and friends together without the distraction of mobile devices.
Enjoy a relaxing night in the spa, under the stars, with your entire family and actually have a face to face conversation. Catch up on your children's lives and find out that you really do enjoy each others company. It's un-forced and fun for everyone and the reality is, it's pretty hard to use your phone in the hot tub. Gather everyone around a pool table or shuffleboard for some friendly competition. Change things up by just being in each other's presence by gathering around a fire place on the back patio or relaxing in a sauna.
At Swimrite, it's not about the products we sell. It's about the experiences and quality time our products provide families in our area. Make it fun, show it off but most importantly take advantage of those little moments of just being together with no distractions.