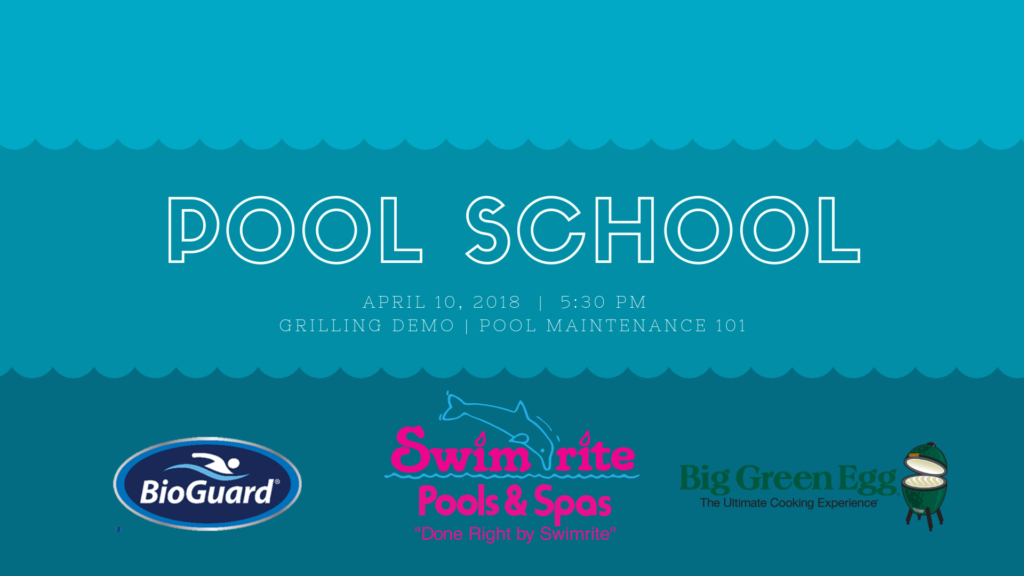 You're Invited!
Think Spring with Grilling how-to, food, pool maintenance info, fun, and discounted chemicals!
The Swimrite Crew is so excited for this year's Pool School because it means spring. is. coming. There's been wayyyy too much snow this month and we're especially looking forward to this event. Come celebrate spring with us!
Learn everything you need to know about your pool maintenance and your Big Green Egg Grill at this event. Come early for a Big Green Egg grilling demo with Stu at 5:30 p.m. followed by our pool school class presented by Chip at 7 p.m. Bring Questions!
Don't forget about the BIGGEST pool and spa chemical sale of the year. Stock up for summer! *Our Chemical sale is happening all day April 10th!
RSVP for this event by calling the store OR click "going" on our Facebook event (this way we have enough yummy food for everyone)!